Sugarland Property Management
Let Us Manage Your Sugarland Rental Property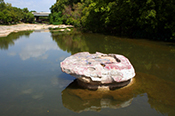 Affordable, Reliable & Responsive
We offer cost effective, flexible assistance to help make investing in single family homes hassle free and profitable.
Owners may choose only the services they require, or opt for a full service solution:
Leasing and Property Management
Rehab and Make Ready Services
Buyer and Seller Representation
Due Diligence and Investment Advisory Assistance
Trouble Tenant Assistance

Collections & Eviction
Lease Enforcement

Tenant Placement
Click to Learn More About our Services
> Leasing Services
> Management Services
> Financial Services
> Maintenance Services
> Transition Services

Management Fees
Competitive Fees:Full service management fees average 6 to 8 % of rent versus the competitive standard 10%. All services are available a la carte. Please contact us for pricing.
Leasing Services
WHAT WE DO
Renew tenant at 60 days out.
Market property soon after vacancy
Provide consistent, responsive prospect follow up
Perform thorough background checks
Market aggressively though signage, advertising, & MLS / internet exposure
WHAT YOU GET
One year guaranty of new tenants we approve for owners (Ask for details)
Specialized expertise in leasing and background evaluation
Receive responsive, consistent service.
Option to receive assistance with self-leasing (no realtor, by owner)
Inquire About Our Services
713-395-1400
Management Services
Property Management is our most popularly utilized service. This full-service approach to holding property includes Financial, Maintenance and Transition services that make owning rental property simple and straight forward.
Financial Services
WHAT WE DO
Rent collection and bill payment
Late rent resolution & eviction
On-line owner reporting & record keeping
ACH on line payment
WHAT YOU GET
Easy administration, bookkeeping & tax reporting
Assured rent collection and follow up
Professionally documented property performance for enhanced salability
Faster access to rents
Maintenance Services
WHAT WE DO
Utilize work order tracking and management system
24 hour trouble call response
Arrangement of recurring services
Proven, cost effective contractors
Preventive maintenance and periodic property inspection
Deferred maintenance planning
Volume discounted savings on services
WHAT YOU GET
Avoid inconvenient trouble calls
Assure quality & cost effective services
Save money on maintenance
Enhance property value
Earn higher rents through better tenant satisfaction
Transition Services
WHAT WE DO
Renew lease at 60 days from lease end at higher rents
Arrange efficient, cost effective make ready work
Facilitate quick turn around of property for fast re-letting
Track condition between tenants for deposit management
Maintain on-line digital photo file
WHAT YOU GET
More rental income
Lower holding costs
Well-maintained property that attracts better tenants
Good records of property condition & maintenance