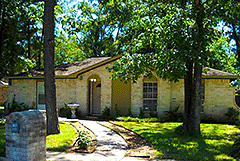 February MLS sales data shows the 33st consecutive month of increasing sales. Supply of homes for sale is down 27.8% from February of 2013. Months inventory metro wide is down from 3.6 to 2.6 months, an all time record low for the Houston market. Six months is considered a balanced market, so the tight inventory is driving up prices, which are up 11.7% from one year ago.
HAR.com forecasts 6% appreciation for 2014. Sales overall were up 8.9% from a year ago, and up especially in the $250K and higher market price ranges. The median price increased from $162,500 to $181,500, or 11.7%. Foreclosures comprised 8.6% of sales, down from 15.8% a year ago and 37% two years ago. The average rental price for leasing through the MLS increased 5.2%, indicating continuing strong demand for rental property.
Investor loan rates are at 4.875% for a 30 year fixed mortgage, helping cash flow for current purchasers to be better than ever.